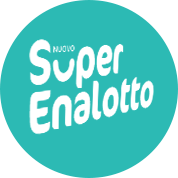 SuperEnalotto is Italy's leading lottery is known for producing some of the world's most impressive top prizes. With lengthy rollover cycles and cap-less jackpots, it's no surprise that the Italian lottery currently holds the title for producing Europe's biggest jackpot prize to date, after breaking the €190 million record in late August 2019. SuperEnalotto stages draws every Tuesday, Thursday, and Friday where players can win in up to 14 rewarding prize divisions.
SuperEnalotto in Numbers:
•The first SuperEnalotto draw was staged on Wednesday, 3 December 1997.
•SuperEnalotto was a replacement for Enalotto, which had been staging draws in Italy since the 1950's- over 4 decades!
•The largest SuperEnalotto jackpot ever won was worth an astonishing €209 million. It was won on 13 August 2019 by a single ticket purchased in the northern Italian city of Lodi, Lombardy.
• The largest interval between jackpots was 200 draws (67 weeks), between 16 July 2015 and 27, October 2016
---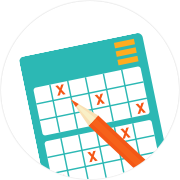 How to Win: The SuperEnalotto Game Rules
To enter a SuperEnalotto draw, players need to select 6 numbers from a guess range of 1-90. The Italian lottery offers players six prize divisions to win from, with the last division requiring players to match just 2 numbers.
In addition to the 6 main numbers, a bonus ball called the "Jolly Ball" is drawn. Players who match 5 of the main numbers plus the Jolly number win boosted prizes in the dedicated "5+1" prize category.
SuperEnalotto draws also feature a multiplier called the "SuperStar" which players can add on to their entry for a small additional fee. In addition to increasing the 6 prize divisions to 14, it also boosts the jackpot prize by €2 million, adds €1 million to the second division prize, and multiplies secondary prizes by 25-100 times. To play with the SuperStar, you need choose one  number from a range of 1-90. The number will be drawn from a separate drum after the 6 main numbers and the Jolly number are chosen.
---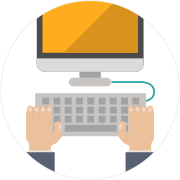 How to Participate in a SuperEnalotto Draw Online
You don't have to be from Italy to play SuperEnalotto. Online lottery operators offer official lottery tickets to players from all over the world the ability to play in the biggest international draws, including the Italian SuperEnalotto! One such lottery operator is theLotter, whose website offers players various ways to play their favourite lotteries online. For example, instead of a simple one-time entry, players can purchase multi-draw packages, where they're automatically entered into a set number of consecutive draws, such as 10 or 25 draws. Another option for more committed players is a subscription. Players will be entered into every draw until they unsubscribe or pause the subscription.
Lottery syndicates are another popular online playing option. Group play allows players to enter a draw with hundreds of lines for just a fraction of the price. The more tickets, the higher your chances of winning. The last playing option called Bundles, may also be the most rewarding. Bundles contain your own personal ticket as well as shares purchased through an odds-boosting syndicate.
---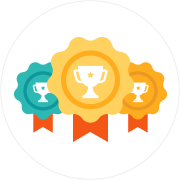 Biggest Online SuperEnalotto Winners
Below is a sample list of the biggest online Powerball winners. As you can see most of them have decided to remain anonymous.
•February 2013 – A.K. – Latvia– €578,000 (www.thelotter.com)
•March 2015 – Danielle – Australia – €62,275 (www.lottoland.com.au/)
•September 2011 – D.S. – Romania – €56,000 (www.thelotter.com)
•October 2015 – F.M. – UK– €47,748 (www.thelotter.com)