Also known as Trillionario in certain countries, WinTrillions is one of the world's largest lottery websites, offering a hybrid service of lottery betting and messenger service. Their main website, WinTrillions.com offers a betting service that allows players to place a wager on the outcome of any lottery draw offered on their website. Players enter the same amount of numbers as the lottery they're betting on requires, and if they win, all prize winnings will match the amount advertised by the official lottery.
WinTrillions also offers a lottery messenger service to customers from countries where online lottery is prohibited, such as the UK.  The difference here is that their local agents purchase physical lottery tickets from official lottery retailers on the player's behalf. The physical ticket will be kept by WinTrillions, but a scanned copy of the ticket will not be sent to you prior to the draw as proof of ownership. It should also be noted that in the UK, WinTrillions offers only syndicates. No individual tickets can be purchased on wintrillions.co.uk.
WinTrillions.com acts as a lottery betting site. Operating since 2005, WinTrillions is owned by Legacy Eight Curaçao NV.
---
Play Options
Individual
Syndicates
Bundles
Systematic
Promotions & Packages
Multi-Draw
Subscriptions
VIP Club
Tell a Friend
Double Jackpot
Buy one get one free
Free Line
Win or Your Money Back
Daily Deals
Languages
English /Spanish
Device Support
| | | | |
| --- | --- | --- | --- |
| | iOS | | Android |
---
Details
| | |
| --- | --- |
| Registration Process | 9.4 |
| Payment options | 9.4 |
| Software & User Interface | 9.2 |
| Lotteries Included | 9.5 |
| | |
| --- | --- |
| Customer Support | 8.0 |
| Special Features | 9.0 |
| Bonuses & Promotions | 9.4 |
| Conclusions | 9.1 |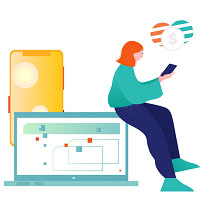 To register and play on WinTrillions.com, simply click on the icon at the top of the homepage. You will be required to enter your name, a valid email address, mobile  number, and a password. You will then be asked to fill out basic personal details. Once a purchase is ready to be made, the customer can add payment information. WinTrillions is available in 2 languages: English and Spanish.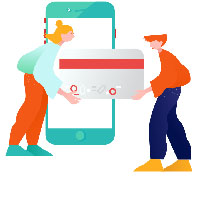 WinTrillions.com accepts payment options including Visa, MasterCard, toditoCash, Skrill, AstroPay Card, Neteller, OXXO, efecty, Bitcoin, gana, PSE and bank transfer. WinTrillions will notify by email whenever you win a prize. The Winners Support Team will call you personally for prizes over $600. Small will automatically be credited to your WinTrillions account , commission-free. WinTrillions does not charge for claiming prizes, however your bank may charge a fee for fund transfers.
WinTrillions uses an insurance-based model, meaning that every bet made is insured, and when a player wins, the insurance policy will cover the entire amount advertised. According to their website,  they have over half million winners who have successfully received prizes ranging from as little as $10 right up to $1 million jackpots.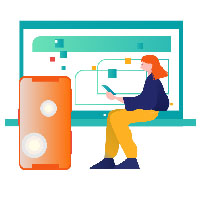 Software & User Interface
9.2
The site design by WinTrillions.com is very simple. The homepage features a toolbar at the top with tabs for lotteries, syndicates (Lottery Teams), results, and raffles. The rest of the homepage is divided into sections with the top jackpots, an explanation on what syndicates are and why it is safe to play the lottery with WinTrillions. There are no sections explaining how the service works. We also could not find on the site a winners section or any winners stories. You'll find customer support, payment options, legal information and other helpful links on the Help page.
Each lottery has its own page featuring jackpot information, key facts, and a FAQ section. To play, go to the specific lottery of your choice and select how many lines you'd like to play, your numbers, and the number of draws. You can choose to play either 1-8 draws, a monthly subscription, or a 6 or 12 month subscription to that specific lottery. The one downside of subscribing to a lottery on WinTrillions is that your subscription will automatically renew itself. The larger Spanish raffles can only be entered by buying a whole ticket versus single shares like some other lottery sites offer. These restrictions greatly increase the cost of playing through WinTrillions.com.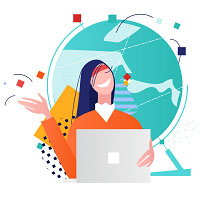 A WinTrillions player can bet on the draw outcome of 20 different North American, South American, Australian, and European lotteries. These include major lottery games like US Powerball, EuroMillions, Mega Millions, and EuroJackpot, along with regional country lotteries like UK Lotto, La Primitiva, and SuperEnalotto. WinTrillions also features various raffles from Spain and Mexico such as El Gordo, El Nino, and Sorteo Especial.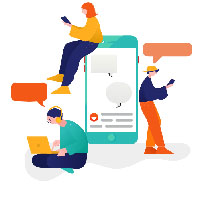 WinTrillions offers online support through chat, email, and an online contact form. There is a "Chat with us" bar on the lower right corner of the site where a customer can chat with representatives. A Contact Us page contains the customer support email address along with the contact form. WinTrillions claim to respond to inquiries within 6 hours. In addition, WinTrillions have two phone numbers customers can use to contact them. They also feature a pretty extensive FAQ page under the Help category at the bottom of the homepage.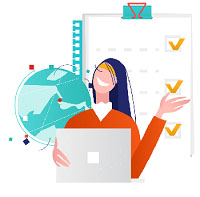 WinTrillions features a Lottery Results tab where they list the latest results for all their lotteries and raffles. They also have an archive of past results. WinTrillions also have 1 raffle syndicate and 14 lottery syndicate options for customers who are interested in playing the lottery as part of a group. Do you have a friend of family member who's a lottery fan? WinTrillions offer individual and corporate gift vouchers in the form of lotteries, syndicates and raffles. The only downside is that the recipient needs to open an account to redeem the voucher, which not all people may want to do.
WinTrillions also operate several social media channels including a Facebook page, Instagram, Twitter, and a Youtube channel- none of which are updated regularly. They also don't have an established presence on Trustpilot.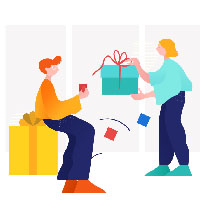 WinTrillions.com offers a VIP Loyalty Program. There is also currently a 100% guaranteed refund for the value of your first purchase.  A customer is automatically entered into the VIP Loyalty Program once they start playing. For every $2 you spend, you receive a VIP loyalty point. The points can be redeemed for discounts on tickets and you'll receive $1 off your purchase for every 25 VIP points collected.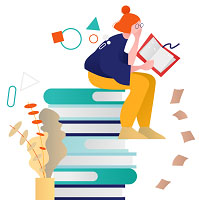 WinTrillions is an established lottery betting site that has a great reputation for a reason. The website is user friendly, with lots of welcoming graphics and information on how to get started. Although they do have a decent amount of lotteries and raffles to choose from, the ticket prices can be a bit steep.
Overall, we do recommend WinTrillions, as the site is secure, they have a nice amount of options to choose from, and when you win, all prizes are paid out commission-free.
We also think it's important to note that, although the prize amounts are identical, you will not be participating in the official lottery draw if you are not playing from the UK.