PlayHugeLottos.com is an online hybrid lottery messenger and betting service operating since 1998.  The hybrid service offered by PlayHugeLottos is different than the one you benefit from with WinTrillions. While with WinTrillions, the type of service depends on the player's geo-location, with PlayHugeLottos, you can choose to enter the lottery games featured on the site by purchasing tickets or by waging bets on the result of the respective draws.
When winning prizes via the betting-on service, the winner is paid the equivalent amount that was advertised by the official lottery operator. This is done through an insurance company. PlayHugeLottos places an insurance policy on each bet so that when it's won, they'll have no problem paying out seeing as it's been covered.
As for the messenger services, a physical ticket is purchased on behalf of the customer. Unlike other lottery couriers such as theLotter, PlayHugeLottos does not send a scanned copy to the customer's account as proof of purchase, but each customer receives an email confirmation containing the numbers chosen and relevant draw information.
PlayHugeLottos offers its services in 10 languages and uses different brands for the different countries: GrandesLoterias.com (for Spanish and Portuguese speakers), LotoLev.ru (for Russian speaking customers), GrandsJeuxLotos.com (for the French speaking world), MegaLoto.com (for the Czech Republic), MagicLotto.com (for Romanian players) and SzuperLotto.com (for the Hugarian lotto lovers).
---
Play Options
Individual
Syndicates
Bundles
Systematic
Promotions & Packages
Multi-Draw
Subscriptions
VIP Club
Tell a Friend
Double Jackpot
Buy one get one free
Free Line
Win or Your Money Back
Daily Deals
Languages
English / French / German / Hungarian / Polish / Portuguese / Romanian / Russian / Spanish / Czech
Device Support
---
Details
| | |
| --- | --- |
| Registration Process | 9.6 |
| Payment options | 9.3 |
| Software & User Interface | 8.8 |
| Lotteries Included | 7.5 |
| | |
| --- | --- |
| Customer Support | 9.5 |
| Special Features | 8.0 |
| Bonuses & Promotions | 9.2 |
| Conclusions | 8.8 |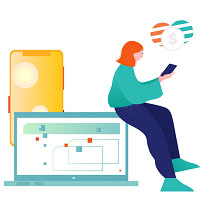 To see ticket prices and most game options, you need to register as a PlayHugeLottos member. The registration process at PlayHugeLottos is very simple and streamlined. Click on Register at the top of the site and fill out some standard personal information like email address and mobile phone. Credit card information is not needed to register.
You can complete the registration process on PlayHugeLottos.com or one of the certified partner sites such as PlayUKlottery.com, PlayEuroMillions.com, PlayUSAlotteries.com, and PlaySuperEnalotto.com. No matter on which site you register, you will go through the registration process only once.
You must be 18 or older to play on PlayHugeLottos. In order to complete the registration process, you will need to send over your identification documents.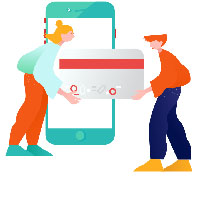 PlayHugeLottos accepts numerous methods of payment including Visa, Mastercard, Skrill, MuchBetter Wallet, Astropay, Cryptocurency, Klarna (or SOFORT), EPS, WebPay, Multibanco, Zimpler (for Swedish customers), Interac e-Transfer (in Canada), ToditoCash (across Latin America), Google Pay, Bradesco, Intau and Santander (for Brazilian customers) as well as bank transfers.
When you qualify for a prize, the winnings are automatically allocated to your winnings balance as soon as the draw results have been published. You can see them in your Account balance, in the section called Unclaimed Winnings and Vouchers. You can use them to continue playing on the site, case in which you will get an extra 25% in play credits. You can also proceed to withdrawing your winnings or donate to the supported charities. Withdrawals can take up to two weeks, on the payment method you choose for your withdrawal.
For wins up to £200, you'll receive an email notification; PlayHugeLottos customer service team will call you directly for any prizes above £200.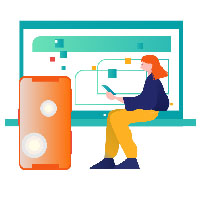 Software & User Interface
8.8
The overall appearance of the PlayHugeLottos homepage is clean and user-friendly. The graphics are a bit old school, but this in itself can be seen as a positive. Login, Register, Game Options, Extras, your cart and Contact tabs are located on the main toolbar. The most popular lotteries and games are featured in a separate menu bar underneath, along with a prominent display of the website's biggest jackpots and deals. The lottery displays are very amateur-looking. This, however, makes finding everything much easier. The homepage also contains a regularly-updated News and comprehensive About Us section.
All the lotteries featured share one main play page, which can be a little distracting. When you click Play on a particular lottery, you're taken to that lottery's tab in the main play page. If you've clicked the 'Play' button on a particular lottery from the homepage, then more in-depth information like jackpot history and prize structure will be found at the bottom of the play page.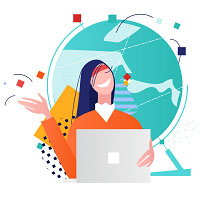 Originally the business was conceived as a way to help people living abroad to enter UK National Lottery draws, but it has expanded in recent years to include several European draws as well as Australian, and North and South American lotteries. A customer can now can purchase tickets for huge multi-state and multi-national lotteries like US Powerball, Mega Millions, EuroJackpot, and EuroMillions or try their luck with regional lottery powerhouses like La Primitiva, France Loto, SuperEnalotto, and the Brazilian Mega Sena. They also offer raffle tickets for world-renowned raffles such as Loteria Nacional Extra, El Nino, and El Gordo Navidad. Prices are competitive and include a service fee.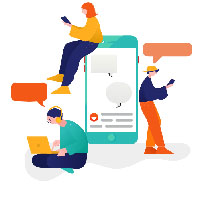 PlayHugeLottos offers customer support through live chat, email, and phone. There are local telephone numbers available for the UK, Poland, France, Romania, Argentina, Brazil, and Hungary. They include a Call Me Back option, which is a nice touch. Live Support chat and an online request form is available in multiple languages. There is also a comprehensive FAQ page which features answers to general questions customers might have.
One thing we would like to point out is that you can only get to the FAQ page through the About Us and Contact page. If someone were to look for it on the homepage, they would not find it, which is unfortunate for players new to the website who wouldn't know where to look, and for customers in general who have to go into the Contact or About Us pages in order to get to the FAQ page for information.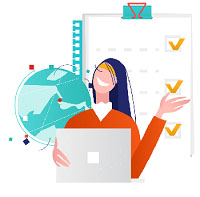 PlayHugeLottos features a Results page where customers can see previous draw results for all lotteries offered by the site. You can also see if today's your lucky day with the Lottery Horoscope.
PlayHugeLottos also offers several different game options, including Rapid Play, Bundles, and IntelliPlay.
If customers are interested in purchasing a ticket for each draw of a particular lottery for a period of a month, they can sign up for Rapid Play.
Bundle options come with multiple tickets to many lotteries and span a period from one week to one year. The one-year Standard Bundle costs nearly £3,000, so it's quite the treat.
If you're interested in playing only under certain conditions, like during massive rollover streaks, you can activate IntelliPlay which automatically plays entries using conditions set by the player, such as jackpot size.
PlayHugeLottos has an updated news section and lottery dictionary. This feature is especially good for players who are new to the game.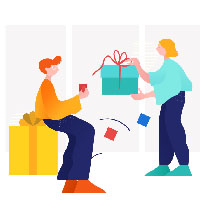 PlayHugeLottos has a points system under the name LottoPoints – you can earn anywhere from 40 to 850 points per ticket depending on the lottery played. LottoPoints is a tiered system (Basic, Silver, Gold, Platinum, Diamond); when you accumulate a certain amount of LottoPoints, you move up a level and benefit more. LottoPoints accumulate in 30-day intervals and can be redeemed for free tickets.
They also have a great friend referral program. As soon as your friend makes any transaction on the website, you'll receive a voucher for five free SuperEnaMax entries.
PlayHugeLottos held also some exciting competitions over the years such Fly Anywhere You Want, the 2015 Rugby World Cup Competition, Oktober Lotto Fest and of course, their annual Monaco F1 Grand Prix competition which lets customers compete to win a dream vacation in Monaco. When it comes to competitions and prizes, PlayHugeLottos is a force to be reckoned with.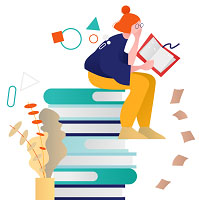 PlayHugeLottos has less lottery options than other online lottery messenger/betting services, but still offers some of the biggest games in the world like US Powerball and EuroMillions and SuperEnalotto. The bundle packages are nice if you're interested in many different lotteries and the fact that they have a customer service call center in many languages is a big plus.
The only big negative is the lack of a scanned ticket as additional proof of ownership. This is even more unfortunate seeing as most messenger services do provide you with one.
Another point they should consider in the future is providing their customers with Android and iOS apps.