theLotter is an online lottery messenger service that has been operating since 2002. The company has over 20 local offices which purchase official lottery tickets from local retailers on behalf of their customers. Once the tickets are physically purchased, a scanned copy is sent to the customer's account to show proof of ownership. theLotter is one of the largest providers in the industry and consistently continues to make improvements for its customers. theLotter.com website  is operated by Lotto Direct Limited, a company registered in Malta.
---
Play Options
Individual
Syndicates
Bundles
Systematic
Promotions & Packages
Multi-Draw
Subscriptions
VIP Club
Tell a Friend
Double Jackpot
Buy one get one free
Free Line
Win or Your Money Back
Daily Deals
Languages
English / Chinese / French / German / Hungarian / Italian / Japanese / Polish / Portuguese / Romanian / Russian / Spanish / Finnish/ Thai
Device Support
| | | | |
| --- | --- | --- | --- |
| | iOS | | Android |
---
Details
| | |
| --- | --- |
| Registration Process | 9.6 |
| Payment options | 9.6 |
| Software & User Interface | 9.5 |
| Lotteries Included | 10 |
| | |
| --- | --- |
| Customer Support | 8.5 |
| Special Features | 9.1 |
| Bonuses & Promotions | 9.4 |
| Conclusions | 9.4 |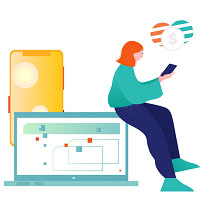 To begin playing with theLotter, the customer has to register with a valid email address. During the account creation process, customers must fill out their profile with more in-depth details and add payment information. theLotter is available in 14 languages: English, Chinese, French, German, Hungarian, Italian, Japanese, Polish, Portuguese, Romanian, Russian, Spanish, Thai and Finnish.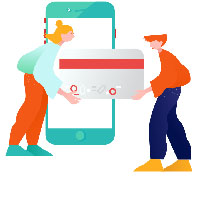 theLotter offers numerous deposit and withdrawal options. Deposit options include Visa, Mastercard, Discover, Skrill, Neteller, Maestro, giropay, bank transfer, and many others. A customer can purchase tickets in multiple currencies including US dollars, Euros, Pounds and Australian Dollars. When a customer wins a lottery prize, the money is deposited directly into their customer account. Funds can be withdrawn for no fee through Visa, Mastercard, Diners Club, Discover, Skrill or Neteller. Funds withdrawn through a bank transfer may incur a fee depending on the particular bank's requirements. All lottery prizes are paid out 100% commission-free.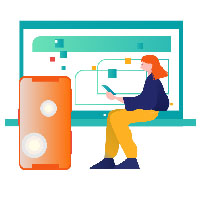 Software & User Interface
9.5
theLotter.com is user-friendly and cleanly-designed. The homepage is organised with a toolbar at the top featuring quick access to play options, results, news, customer support, and account information. The rest of the homepage contains a lot of information – it's almost a bit overwhelming. One section that was nice on the homepage was the winners' section with a scroll listing the most recent winners and their prize amounts.
Each lottery offered has its own play page with all the ticket options listed. Most play pages also contain additional information about jackpot history and how to play. On the site, you can also find information on the latest results as well as a historical archive of each game's winning numbers. Information on each game's odds of winning per prize division, draw schedules, and tax requirements is also included on theLotter's pages. Like the homepage, the sheer amount of information on these pages can be overwhelming, but all necessary information can be found in these charts.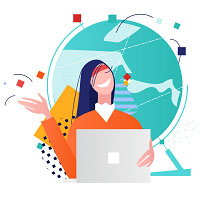 theLotter has the widest selection of lotteries in our list by far. Currently, a customer can play 45+ different lotteries, spanning five different continents, through theLotter. Big multi-state and multi-national games like US Powerball, Mega Millions, EuroMillions, and EuroJackpot are available, as well as some other US state lotteries like Texas Lotto or Cash4Life. Almost all the major European and Australian lotteries are featured and there are even options to play in smaller lotteries held in Romania, Hungary, Poland, Chile, Mexico, Peru and more. Raffle shares for Loteria Nacional and others can also be purchased on theLotter. Lottery tickets can be purchased as one-time entries, multi-draw packages or subscriptions.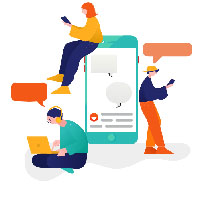 theLotter's customer support team can be reached by Live Chat or email as well through more modern platforms such as Messenger, WhatsApp, Telegram and Viber. In addition, the website has an extensive FAQ section that provides answers to many issues a customer may encounter. The response time of the Customer Support team is pretty good.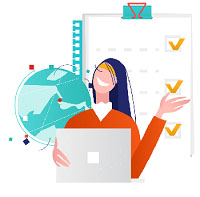 theLotter's features include live draw results, lottery information, lottery news, and a blog. While there are currently only 45+ lotteries customers can play through theLotter, the site publishes draw results and information on many more lotteries around the world. This is helpful for customers who are also lottery enthusiasts. theLotter news and stories section is updated regularly with lottery-centric topics. theLotter has apps available for Android and iOS.
Besides one-time entries, theLotter also offers online lottery syndicates and Bundles. The size of the syndicate depends on the size of the jackpot, with a range from 20 to 500 tickets per syndicate. There are never more shares than tickets, so the price per share is economical. A Bundle package includes syndicate shares and personal entries.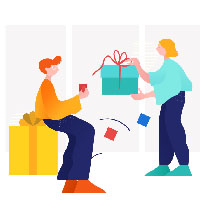 To find deals and discounts, click on the "Special Offers" tab on the right side of any page on the website. These offers generally consist of discounts and cashback offers that range between 10%-25% on specific lotteries. A customer can also receive a built-in discount ranging from 15% to 25% by purchasing a multi-draw package or get every 7th lottery ticket free with a subscription. Bundles also feature a built-in discount. Special promotions take place around the holidays and in conjunction with lottery events. Registered customers may also receive additional offers and discounts via email and SMS.
theLotter has a VIP Club, which rewards customers the more they play. There are five VIP levels: Bronze, Silver, Gold, Platinum, and Diamond. Levels are determined by points – a customer receives one point for every US dollar spent on the site. Once you become a VIP member, you'll receive a discount ranging from 2.5% to 20% on all purchases, depending on your level. VIP members also receive special offers by email in addition to these discounts.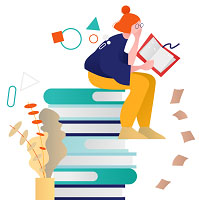 The main benefit of theLotter is the large amount of lotteries and syndicates available. The staff at Lottery Review also appreciate the fact that they provide customers with scanned copies of their lottery tickets. While the prices are fair for the services provided , one negative thing we noted is that a customer cannot purchase just a single ticket – the minimum is usually three to five tickets per entry, but some lotteries do offer the possibility to purchase one line. Overall theLotter is a great choice for someone looking for a reputable online lottery messenger service, especially if they're interested in joining a lottery syndicate.