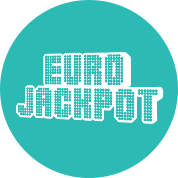 EuroJackpot had its first draw in March 2012, so it is one of the youngest lotteries around. Not just that: it already managed to take the spotlight on numerous occasions thanks to its impressive prizes – especially its incredible jackpot prizes that compete with those of lotteries that have been well-established for decades. As its name implies, EuroJackpot is a European lottery in the vein of the first pan-European lottery, EuroMillions. Because of the sheer number of participating countries, EuroJackpot beats its 'big brother' by a landslide with 17 participating countries compared to the EuroMillions 9 participating countries.
EuroJackpot's top prize starts at an incredible €10 million, and can reach up to €90 million – which has already happened 4 times to date! In September 2019, a syndicate of 50 players from Finland won the €90 million top prize, which was boosted to €92 million as a result of the group matching several secondary prizes as well!
Some interesting statistics about this lottery:
• Biggest Jackpot – €90 million (May 2015, October 2016, January 2017, September 2019)
• A chance of 1 in 95,344,200 to win the jackpot
• In May 2015, barely 3 years after its creation, the EuroJackpot top prize reached €90 million, its maximum amount.
---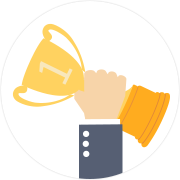 How to win the EuroJackpot
During a EuroJackpot draw, 5 balls are drawn from a set of 50 balls ranging from 1 to 50. Two additional numbers ranging from 1 to 10, are also drawn. These additional numbers are essential for winning the jackpot.
EuroJackpot prizes are paid out TAX-FREE.
The EuroJackpot lottery is played in the following countries: Croatia, Spain, Germany, Italy, Czech Republic, Lithuania, Denmark, Estonia, Finland, Hungary, Iceland, Latvia, the Netherlands, Norway, Slovenia and Sweden.
Fact is that although the maximum EuroMillions jackpot rises well above that of the EuroJackpot – €190 million compared to €90 million – the chances of winning EuroJackpot's top prize are far superior. This means that you're far more likely to win a huge  jackpot with EuroJackpot than with EuroMillions, whoes odds of winning are daunting to say the least.
Not just that: you also stand a chance of winning a range of fantastic secondary prizes. Be smart and don't wait: play EuroJackpot online!
---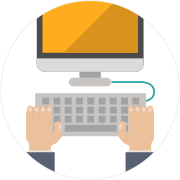 How to Play EuroJackpot Online
You can play the EuroJackpot lotto in various ways. Tickets can also be purchased outside the participating countries. In fact, online operators such as theLotter buy official lottery tickets in the organizing countries and offer players various playful and lucrative ways of playing without having to travel – without leaving the house even!
So choose the "quick pick" option to generate numbers automatically or choose your own numbers manually. Choose to play alone, in a group, with a special package… Either way, become part of the history of Europe's youngest multinational lottery!