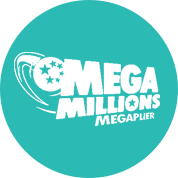 Mega Millions is the world's first lottery to have passed the half billion dollar jackpot twice. The famous US lottery offers a minimum $15 million jackpot with an excellent 1 in 15 overall odds of winning a prize.
Some interesting statistics about this lottery:
• There was a jackpot winner in the very first Mega Millions drawing back in 2002
• Absolute world jackpot record until January 2016 – $656 million (March, 2012)
• World's largest secondary prize – up to $5 million
• 11 jackpot prizes of over $300 million
---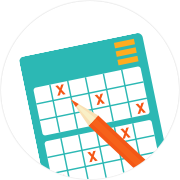 Mega Millions Play Format
The winning numbers are chosen from a drum of 1-75 The Mega Ball is an additional number chosen from a separate drum of 1-15. If you match five numbers plus the Mega Ball you win the jackpot. Second place prize is to match all five regular numbers for a payout of at least $1 million.
The Mega Millions lottery also features the Megaplier. Checking the Megaplier box (for an additional fee) will multiply all your secondary prize division winnings by two to five times.
You stand to win an amazing amount of money, so start playing the US Mega Millions online now!
---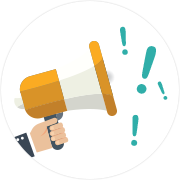 Mega Millions Rule Changes in October 2017
Exciting times lie ahead for the many fans of the US Mega Millions lottery. Why? Because starting with the draw on the 31st of October 2017, a change of rules will take place that will likely have a considerable impact. It will be harder to win the jackpot, but you stand a better chance of winning the second place prize (guaranteed to be at least $1 million in size). The ticket price will double, but that is a small price to pay when looking at all the pros of the upcoming changes!
Mega Millions' rules changes will potentially lift the Mega Millions jackpot to the size of its biggest rival, the US Powerball lottery. For starters, the default jackpot size will be equal to that of the Powerball starting jackpot: $40 million. The Mega Millions jackpot prize can grow without limit, so in theory a jackpot amount of over a billion is possible. And, with a starting jackpot of more than double the size of what it currently is, the Mega Millions lottery may very well be on the way to new, never before reached heights!
For more in depth info on the upcoming changes, click here.
---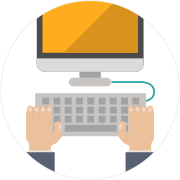 How to Play Mega Millions Outside the US
There are many different play options available with Mega Millions outside the US. Tickets can be purchased online. Online operators offer several different and exciting ways to play. For example, you can play a multi-draw where you play multiple consecutive draws; as opposed to a simple one-time entry draw. You can also start a subscription, which will enter you in every consecutive draw. On sites like theLotter you can as well enter Mega Millions draw a unique systematic ticket that allows to play more numbers than a standard ticket.
There are also massive syndicates where you play with a group of other players buying hundreds of tickets thereby increasing everyone's chances of winning. There are also bundles which contain your own personal tickets as well as shares purchased through syndicates. These options can vastly increase your winning odds.
---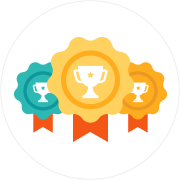 Biggest Online Mega Millions Winners
Below is a sample list of the biggest online Powerball winners. As you can see most of them have decided to remain anonymous.
• April, 2012 – B.G. won $250,000 (www.theLotter.com)
• May, 2011 – N.B. from Switzerland won $250,000 (www.theLotter.com)
• June, 2011 – Katie from Lancaster (UK) won $250,000 in the Mega Millions lottery (www.Wintrillions.com)
• Unknown – Enrique Ramez from Ecuador won $250,000 in Mega Millions (www.Wintrillions.com)