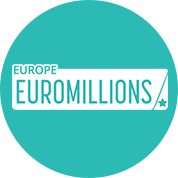 EuroMillions is a pan-European lottery that is played across nine European countries. Draws take place on Tuesday and Friday evenings with a minimum guaranteed jackpot of €17 million which can roll over to a monumental €190 million. In many countries such as Spain and the UK, participating in a EuroMillions draw also enters you in an exciting raffle for a prize of €1,000,000.
EuroMillions in Numbers:
• Jackpot record – €190 million (October 2017, October, 2014, and August 2012 )
• Largest starting jackpot in Europe- €17 million
• 2013 created the most EuroMillions jackpot winners- 39
• The odds of winning the jackpot prize- 1:139,838,160
---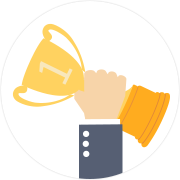 Ways to Win EuroMillions
Play EuroMillions by choosing five main numbers from a set of 1-50 plus two Lucky Stars from a different set of 1-12. If your five main numbers and the two Lucky Star numbers are drawn, you win the jackpot! Second and third prize winners take home a  generous prize as well. For matching five main numbers and one Lucky Star, the prize is over €1 million. The third division prize of  €100,000 is won by matching just the five main numbers.
You have the chance to win an outstanding amount of money when you start playing EuroMillions online !
---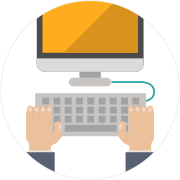 How to Play EuroMillions online?
You can easily and safely purchase EuroMillions tickets online via trusted lottery operators, such as theLotter, which offers different and exciting ways to play.
For starters, theLotter offers UK-based players EuroMillions tickets for the same price as in their local corner shop. This means you get the conveniences of playing online, with the benefits of playing in-store. What's more, prizes won in the Austrian variant of EuroMillions are tax-free, just like in the UK.
There are many different ways to participate in a EuroMillions draw online. For example, players can purchase multi-draw packages which will automatically enter them into a set number of consecutive draws for a specific lottery. At theLotter, players can purchase a package of 5, 10, 25, or 52 draws. Those who are more committed can purchase a subscription. Players will be entered into every draw until they decide to either pause their subscription or unsubscribe from the lottery.
Another playing option that will boost your odds of winning a lottery prize is group play. At theLotter, you have the option to join a EuroMillions syndicate, where together with other players, you can purchase hundreds ticket for just a fraction of the cost. You can also purchase bundles that contain your own personal ticket as well as shares purchased through a syndicate. This play option increases your odds of winning  both as an individual player and a group.
---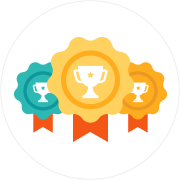 Biggest Online EuroMillions Winners
Below is a sample list of the biggest online EuroMillions winners.
• July, 2019- H.S.L. from South Korea won a €1 million El Millón raffle prize (www.thelotter.com)
•October, 2013 – I.K. from Hungary won €489,777 (www.thelotter.com)
• December, 2016 – Sarah and Joe from Hampshire, UK won £343,284 (www.lottoland.com)
• July, 2012 – G.R. won €144,000 (www.thelotter.com)