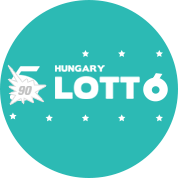 Hungary's long lottery history started in when Austrian lottery expert Count Cataldi brought the first game to Buda in 1763.  Almost 200 years and several lotteries later, the modern Ötöslottó lottery was born in 1957 after the National Savings Bank was tasked to organize the Hungarian National Lottery, which is currently operated by the state-owned Szerencsejáték. Throughout the years, Ötöslottó has remained the national favourite, and the love for lotteries has remained strong; with approximately 65% of Hungary's adult population participating in lotteries!
Ötöslottó in Numbers:
• Hungarians have been playing lotteries for over 250 years
• The first Ötöslottó jackpot prize of HUF855,000 on 11 April 1957 with the winning numbers 23, 26, 33, 37, 66
• The first jackpot over HUF 1 billion was won in 1999
• Ötöslottó's record jackpot prize of HUF 5.09 billion was paid out in November 2003.
---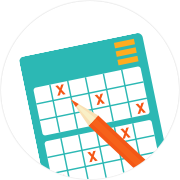 How to Win: Ötöslottó Game Rules
Playing Ötöslottó is extremely simple and straightforward. Players need to choose 5 numbers from a guess range of 1-90. The lottery has 4 prize divisions players can win from by matching 5, 4, 3, or 2 of the winning numbers selected at the draw. Players can participate in Ötöslottó's single weekly draw every Saturday at 18:30, CEST.
To win the Ötöslottó jackpot prize, which starts at a set HUF100 million, you need to correctly guess all 5 of the winning numbers selected at the draw. The jackpot has no prize cap but can only roll for up to a year before it's split amongst the next highest prize division. So far, the Ötöslottó jackpot has jackpot prize has avoided hitting this cap, with the longest lasting and biggest jackpot prize of HUF5.09 billion won in November 2003.
For a small additional fee, players can also add on the Joker feature for the chance to win additional prizes. The Joker, which is drawn shortly after the Ötöslottó numbers are announced, has 10 balls ranging from 0-9. Players can win prizes by matching 6, 5, 4, or 2 of the winning numbers drawn. The catch? The numbers must be matched in the exact same order as they were drawn. While this aspect makes it harder to win, the small range definitely evens out the odds.
Fun fact: Before the modern Ötöslottó was created, players had to guess the 5 winning numbers in the exact order they were drawn, making it extremely difficult for players to win!
---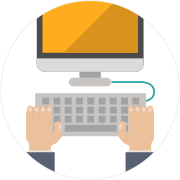 How to Participate in an Ötöslottó Draw Online
Official Ötöslottó tickets are much closer than you think! When you play online with a lottery operator, tickets to the dozens of the world's biggest lotteries, including Hungary's Ötöslottó, are just a click away. As long as you have an internet connection, the lottery world is your oyster!
Going digital with your lottery play also affords you with playing options only available with online operators including lottery subscriptions and multi-draw packages consisting of up to 52 consecutive draws. Some lottery services, such as theLotter, also have a unique Systematic Form play option, which allows players to select more lottery numbers than required, which are converted into every possible number combination. Playing any lottery with Systemic Forms gives players a chance at winning multiple lottery prizes!
---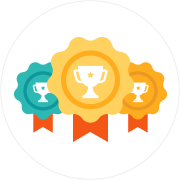 Ötöslottó Record Jackpots
The Hungarian Ötöslottó's awards some of the biggest lottery prizes in the region! Check out the top 3 jackpots:
•November 2003 – HUF 5.092 billion
•May 2015 – HUF 5.049 billion
•March 2019 – HUF 3.414 billion